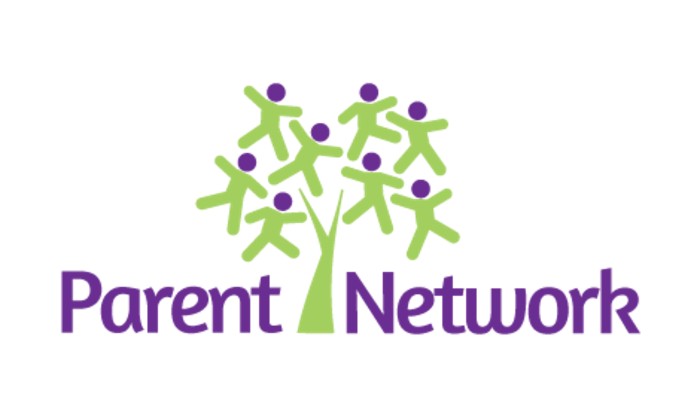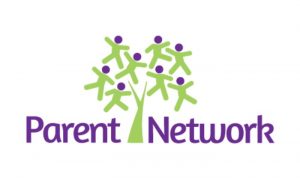 Parent Networks are a mixture of free in-person and online support groups for parents of children and young people with SEND, where it is safe to share tips, stories, advice, or have a chat with others who truly understand how challenging family life can be.
Lottery-funded and therefore free support and information for parents caring for children with Special Education Needs and Disabilities and inclusive of those on assessment pathways and with or without diagnosis.
Our Parent Network community is warm, welcoming, and friendly. As parents ourselves, we recognise how isolating it can be living with daily challenges and we simply want you to feel comfortable and connect with other parents who live in families similar to yours.
Our Parent Network community support groups are open to all parents whose children may have a diagnosis or are on assessment pathways.
All Parent Network support groups are hosted by 'experts by experience and are by parents for parents.
To get codes for Parent Network online sessions, join our closed Facebook group here – https://www.facebook.com/groups/184975381651870/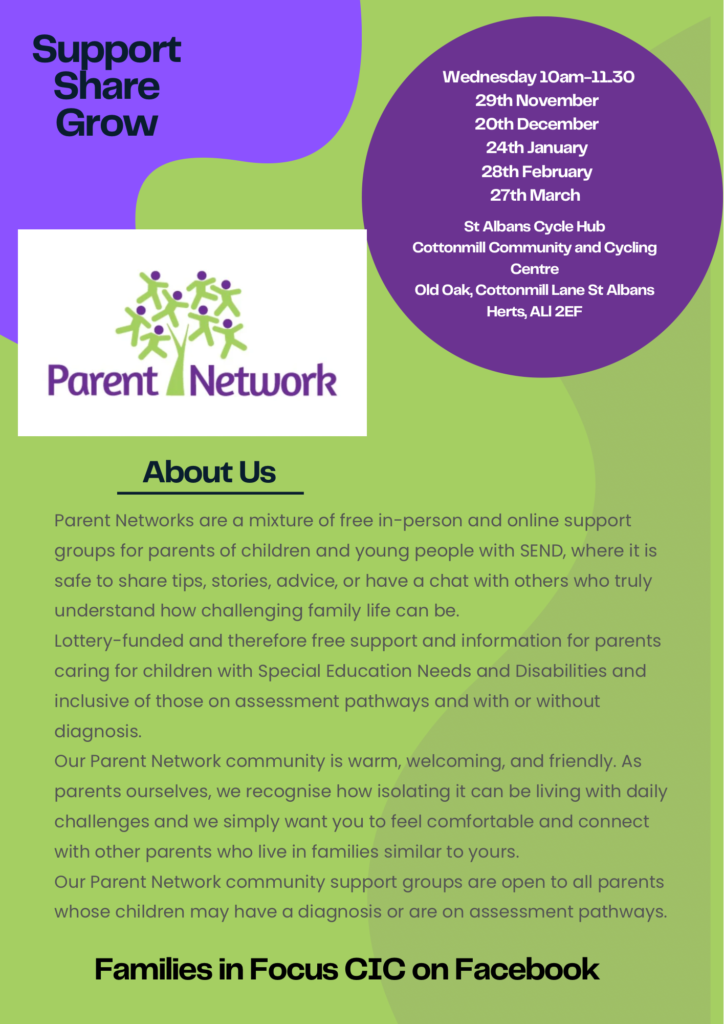 St Albans Cycle Hub AL1 2EF
Parent Network face-to-face
Face-to-face sessions
with Siobhann and Tracey
on the last Wednesday of every month, 10am-12pm.
Wednesday 29th November
20th December 24th January
28th February 27th March
St Albans Cycle Hub Cottonmill Community Centre Cottonmill Lane St Albans AL1 2EF
---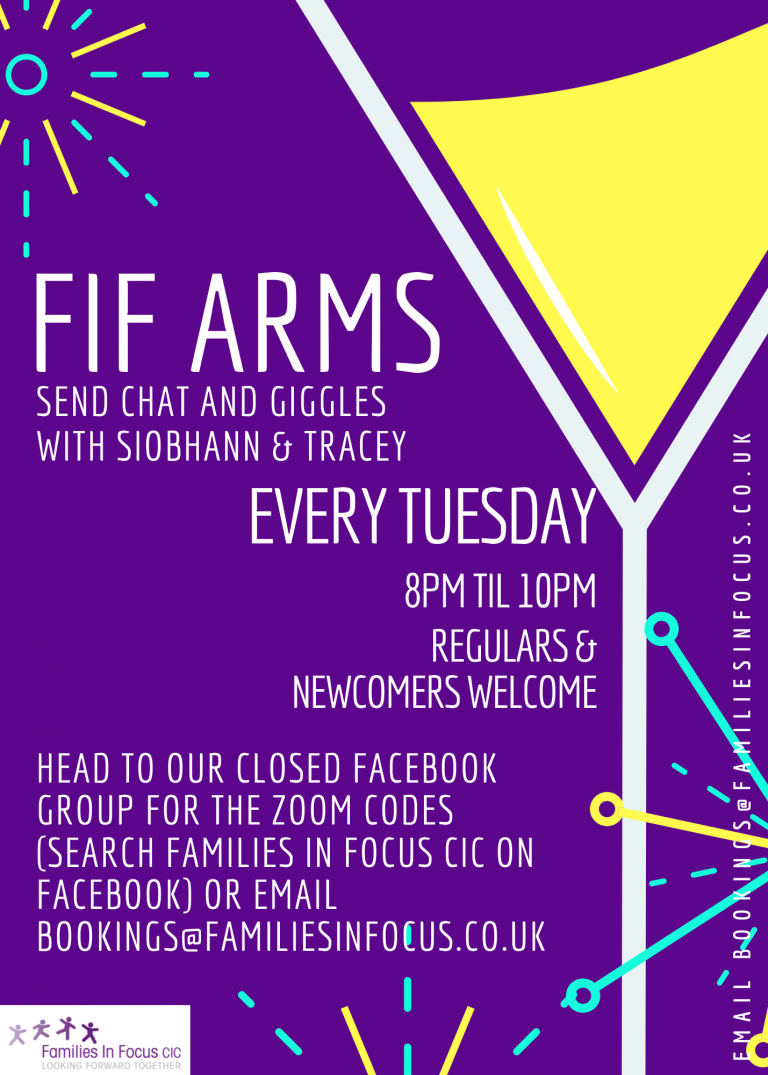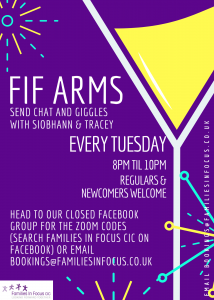 FIF Arms is still running every week
Join Siobhann and Tracey at the FIF Arms, every Tuesday, 8-10pm, online via Zoom, 48 weeks of the year.
The FIF Arms is a drop-in session for parents of children with SEND, and you can join any time from 8-9.30pm, for as little or as much time as you like.
Everyone welcome!
---
Meet the team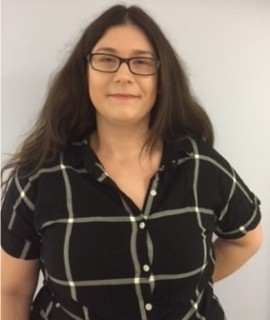 I'm Siobhann, mum of two children – a boy aged nine and a girl of nearly 11. I co-facilitate Parent Network sessions and the FiF Arms, as well as being a member of the Siblings First team. My children have a mixture of medical needs alongside ASD and ADHD with a side sprinkle of learning difficulties. I'm also a sibling of a now young person with medical needs and ASD. I love to learn. As a dyslexic myself, I spent a long time thinking I couldn't learn, so when I found out how to, I was hooked. This has meant being able to support many parents with the knowledge I have gained. I love animals and the outdoors, we have a little zoo at home.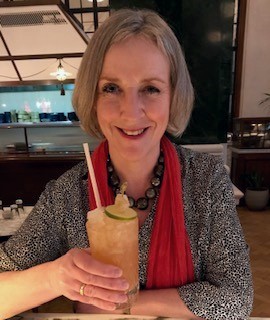 I'm Finola and I co-host the teens support group with Karen. I am a mum to two grown-up boys and my youngest PDA/autistic son is now 18 years old and navigating adulthood. I love walking, swimming and yoga – they keep me sane and mindful. I am also a chatterbox and love being around people, as that's where I get my energy from.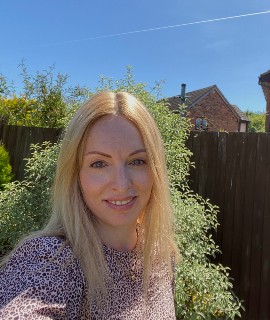 I'm Karen and I co-host the Teens Parent Network group with Finola. I have a teenage son, Jake, who has autism, severe learning difficulties and ADHD and attends a special needs high school. I also have an 11 year old daughter. I have always been passionate about raising awareness of disabilities and previously worked as a mentor supporting parents of children with additional needs. I love the gym and also started running during lockdown, which helps my well-being. I also enjoy socialising with friends and family in my free time.
My name is Tracey I am a mum of three boys, one aged eight, and six year-old twins. My eldest has a provisional ASD diagnosis , PDA, heightened anxiety, VCB SPD and is currently in year 3 of mainstream school. My eldest twin is neurotypical and my youngest twin is ASD, LD, SPD, PICA, pre-verbal and attends a specialist school, where he is thriving. Before I had children, I worked in the events industry for 12 years, helping to project manage the video element of music events and tours globally. I now work alongside Georgie bringing you guys the Early Years Parent Network and co-host the FiF Arms with Siobhann.
I'm Georgie, a mum of three boys. My middle son is six and is currently awaiting an assessment and diagnosis to confirm he has Autism with Pathological Demand Avoidance profile and ADHD. Some might say that after returning to work after having my middle son, my negotiating skills became even more advanced! Over the last few years I've faced a number of challenges with my son. This has been experienced with little support and I don't want anyone else to feel isolated or overwhelmed by their situations with their families. I want everyone to feel that there is someone who understands what they are going through.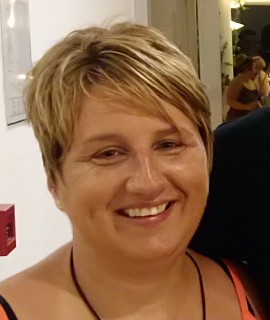 I'm Vicky, I have two boys, Harry is 20. He has ASD and ADHD. George is 16,he also has ASD, ADHD and SPD (Sensory Processing Disorder and attends a mainstream school. I co host the Parent Network Let's put the kettle on sessions with Sharon. Going to parenting courses and support groups over the years has really given me more confidence and I've learnt many ways to help me to help my boys. I love going out with friends for coffee and love watching sport, especially football.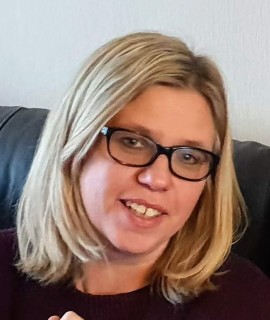 I'm Sharon, a mum to two boys aged 18 and 14. My youngest son has ASD and ADHD and attends a school for SEMH. I am one of the facilitators for Lets Put the Kettle On. I have a background of over 30 years working with adults with learning disabilities in both management and caring roles. It's a job I've found extremely rewarding, although nothing could prepare me for having my own child with autism. As a parent I have found attending parent courses and SEND coffee mornings extremely beneficial and they have really helped me gain new skills and confidence in supporting my son and keeping me sane. I enjoy going on walks and socialising and I love to talk and laugh as I find it helps through stressful times.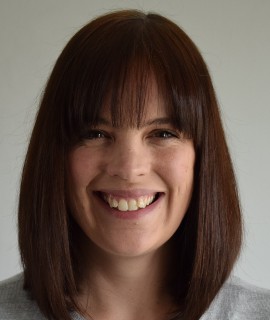 I'm Katie, a mum of two girls. My eldest, Lottie, is seven, she is autistic and has global developmental delay and speech delay and attends a specialist primary school in Hertfordshire. My youngest is five and adores her big sister. I have over 20 years' experience in communications, including stints as a journalist, PR and marketer, and now work freelance around my children. I look after the social media, design and comms for the Parent Network groups. I love horses, gardening and going on walks with my yellow labrador, Woody.
---